Meet Bethany Naes, Partner Engagement Coordinator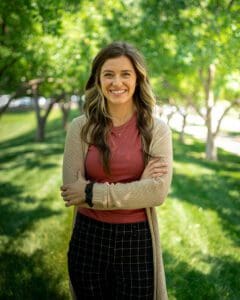 Bethany Naes has worked at Cornerstone Health Community since February 2020. She now serves our Functional Medicine patients as the Partner Engagement Coordinator, walking hand in hand with our patients on their personal journey through our Functional Medicine model of care.
She ensures that our patients' care is top priority and well-organized. As the coordinator, she is dedicated to working diligently for our Functional Medicine Partners, listening to their needs, communicating clearly with them, and directing them to the appropriate resources to maximize our Functional Medicine patients' success.
Bethany believes that every person's story is worthy of being listened to and brings this into her work at Cornerstone Health Community. She enjoys photography, graphic design, spending time with her family, being outdoors, and playing music. You can find her with people as much as her schedule will allow.