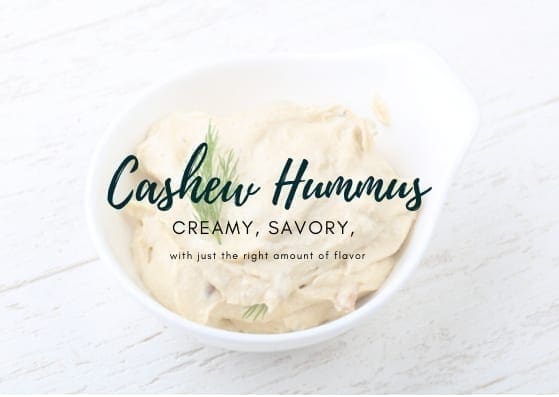 Gluten free, Paleo friendly
If beans are no longer your friend, you can try this yummy alternative to the garbanzo bean hummus we all love.
Ingredients
2 cups raw cashews
½ teaspoon cumin
¾ teaspoon salt
¼ teaspoon garlic powder
2 tablespoons tahini
4-5 tablespoons lime juice (5 tablespoons if you like to taste the lime flavor)
3 tablespoons warm water or more to desired thickness
Directions
Place all the ingredients into a blender, and blend until smooth and creamy!
Additional Options
To make the hummus creamier you can soak the cashews for a few hours in warm water.
To make a roasted red pepper version you can add 1-2 large roasted red peppers.
~ Hannah Reese, Registered Dietitian Nutritionist
If you are interested in learning more about how nutrition can help you, click here to schedule an appointment or meet and greet with our nutrition therapist.