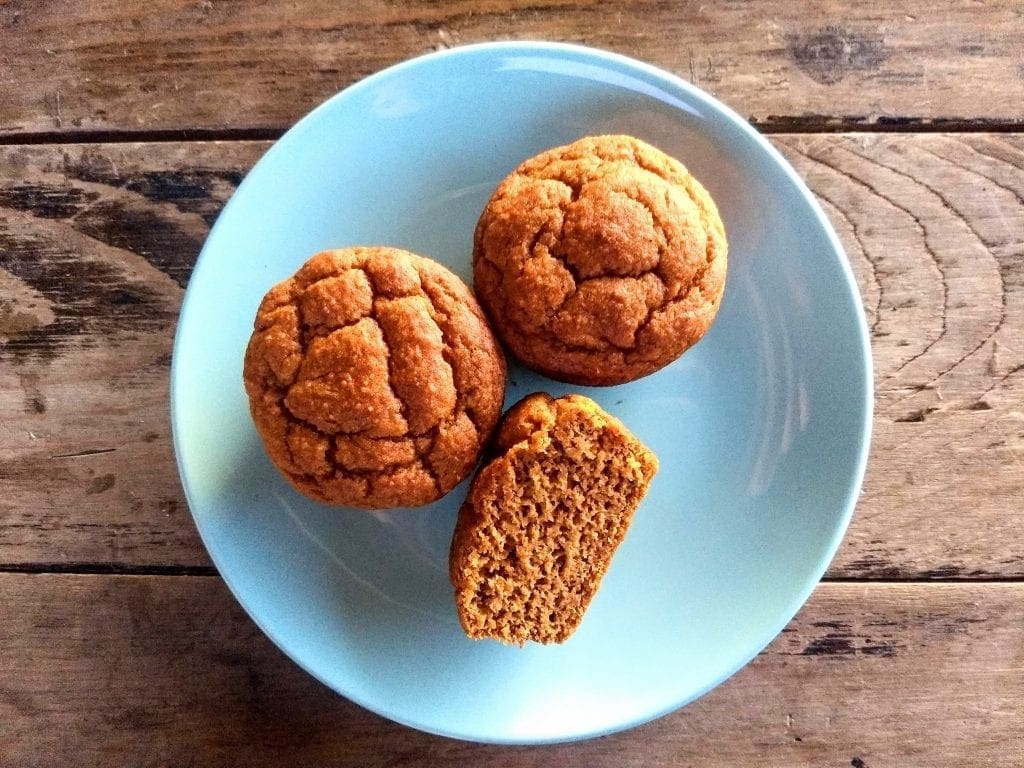 Makes 12 paleo pumpkin muffins
Prep Time: 10 minutes
Bake Time: 25 minutes
Tis the season for everything pumpkin! Pumpkin muffins, pumpkin lattes, pumpkin carvings. Don't miss out on your favorite pumpkin treats with these paleo pumpkin muffins!
Dry Ingredients
1 cup almond flour
¾ cup tapioca flour
⅓ cup coconut sugar
½ teaspoon ground cinnamon
½ teaspoon ground allspice
½ teaspoon ground nutmeg
¼ teaspoon ground cloves
1 teaspoon baking soda
½ teaspoon xanthan gum
½ teaspoon salt
Wet Ingredients
⅓ cup melted coconut oil
¼ cup maple syrup, warmed up in the microwave if refrigerated
2 whole eggs
1 cup pumpkin purée
2 tablespoons of almond or flaxseed milk
1 teaspoon vanilla extract
Optional Ingredients
½ cup dairy-free chocolate chips
Mix dry ingredients together in a medium-sized mixing bowl. In a separate bowl whisk together the wet ingredients. Add the wet ingredients to the dry ingredient bowl and gently stir together. Pour about ¼ cup batter per muffin tin. Bake at 350° Fahrenheit for 20-25 minutes. (Note – baking instructions are written for high altitude.)
Enjoy!
Hannah Reese ~ RDN, Registered Dietitian Nutritionist
Inspired by Cookie + Kate's Healthy Pumpkin Muffins

Interested in scheduling an appointment with our Nutritionist? Call our office at 720-452-7420.